Come again?
Christmas? In a communist country?
How does that work?
China, as everyone knows, is a communist state. Communism is, by definition, against religion. So, is there no Christmas in China? Do they know Santa Claus, St. Nicholas or Kris Kringle? Does Chinese culture have something similar?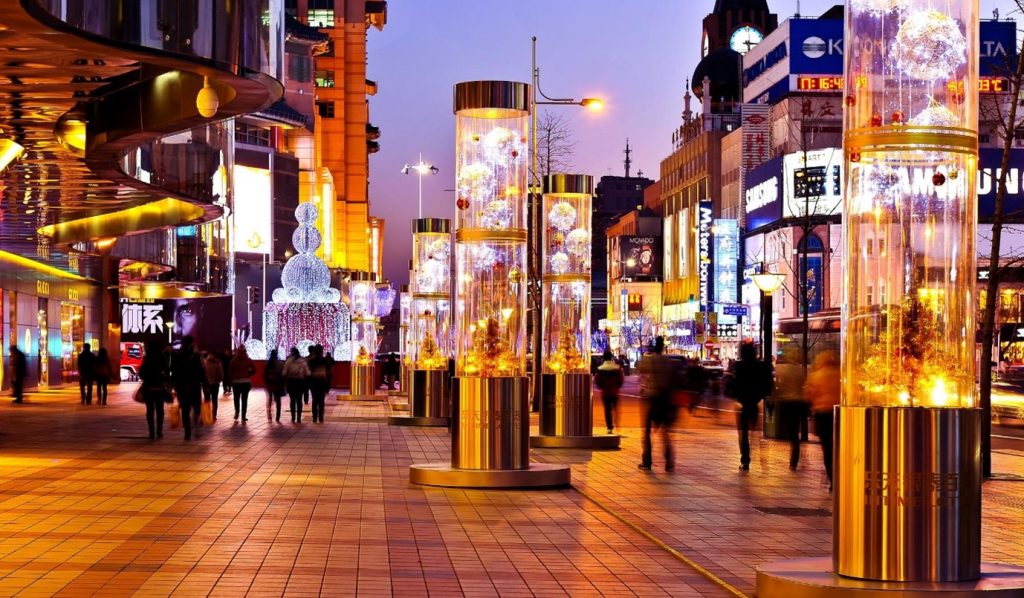 In recent years here in China, I have seen a change in many areas, including the way Christmas is celebrated.
After all, there is a Christmas. There are a lot of Christians in China (although only as a small percentage of the whole population). But as in the West, you don't have to be religious to celebrate Christmas and give presents, to meet the family and to celebrate the dark time of winter with Santa Claus, St. Nicholas, and all those other Winter Fairies.
Religion or Consumption
In China, Christmas has undergone an interesting transformation.
It is in a season, in which one event follows the other. National Day and Lunar Festival at the beginning of October are a while back. The globally exported Halloween at the end of October, like All Saints' Day in Europe, has its equivalent in the Qingming Festival (pronounce: Tseeng Meeng)
But in this constant barrage of festivals, a gap is opening until Chinese New Year. But what luck! China is in love with anything online and the ever-expanding middle class loves online shopping above all else. For several years now, China has had an equivalent of Black Friday and Cyber Monday, giving the beginning of November a special quality. In November 11/11, a day defined as Singles Day (so many Ones must have a special meaning), drives online sales to heights that outpace Black Friday and Cyber Monday. December would be the only month without festivals.
In particular, China's young, modern, and affluent urban middle class cannot hold back. If one the uses American Halloween as an excuse to celebrate, why shouldn't he also put Christmas to practical use?
Since the religious aspect has hardly any cultural roots in China with its officially just 5 percent Christians, Christmas becomes a consumer and friendship festival of the highest order. Malls are decorated with lights and lots of non-religious objects. Always suspiciously eyed by state organs and nationalists, who smell intrusion of Western soft power and dilution of Chinese values and traditions. But there are many in Europe as well, who strongly oppose the spread of Halloween and call it American Imperialist crap.
Like young people in Europe, however, it is simply a good opportunity for Chinese to go out together, storm the cinemas or propose. Who would have thought, in China Christmas has seriously undergone a transformation into a kind of second Valentine's Day. And retailers are simply happy to make another killing before the Chinese New Year at the end of January.